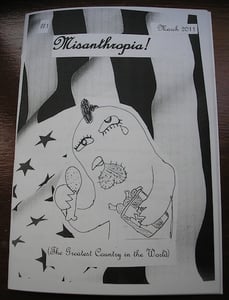 £

1.00
Stories! Comix! Doodles!
First published March 2011
Content:
• "The First Time"
• "Riding With Jombo"
• "Just Another Night at Brave Exhibitions"
• "Infestation"
• "Gary"
• "What's The Worst That Can Happen?"
• "Dracula"
• Featured article: "Some Notes on The Complete Gentleman" by James Lowry, illustrated by Greg Allan.
Currently out of stock, reprinting soon.